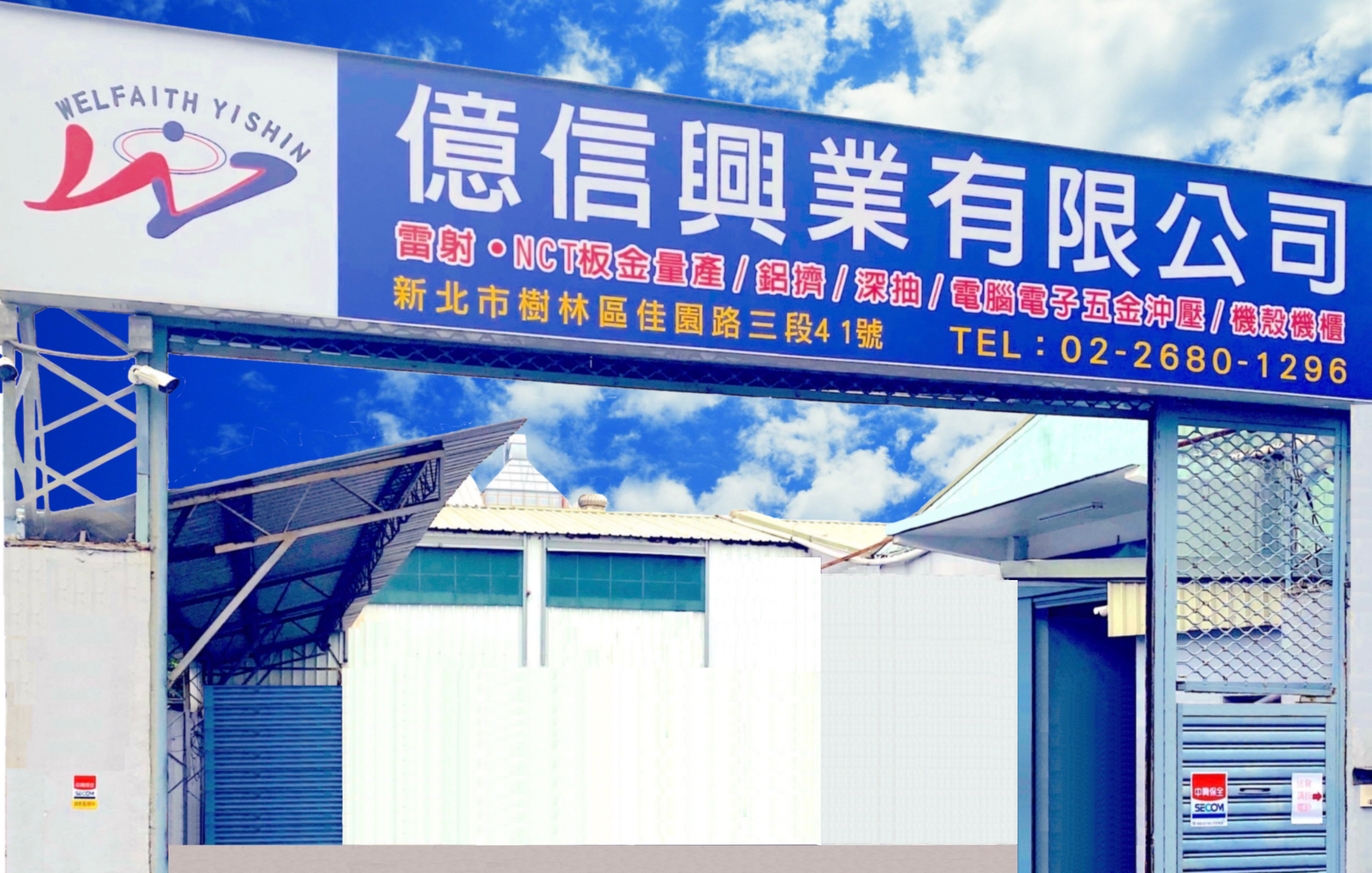 億信興業有限公司與1991年在台北台灣成立,于1997年在東莞中國成立分廠,專門生產五金訂製件和標準件,機箱,機櫃,銅鋁散熱片皆可生產製作,
我們的製造能力從生產製造,外觀表面處理到打樣量產,並於2014年成立新的鈑金類別設計團隊,為提供客人最完整的服務,OEM/ODM皆可接單生產,
2018年成立CNC團隊,致力於提供更多元化的服務。
---
Yi Shin Enterprise Co., Ltd. is established in Taipei, Taiwan during 1991 ,and later expanded to Dong guan China in 1997 known as Welfaith Metal product factory.
We offer products from enclosure system, cover, chassis, heat sinks available with variety choices of surface treatments. 
Our goal is to provide products which surpass clientele's expectation and offer competitive pricing.
In the year of 2014, laser and NCT metal fabrication team is formed to meet higher level of productivity. 
In order to provide better customer experience; a group of CNC specialist joined us.
Yi Shin is always ready to deliver  brilliant solution to its partner.